Watch the conversation with the scientists of the Nautilus Live Johnston Atoll Expedition
The E/V Nautilus is a 223-foot ocean going research vessel with the mission to explore unknown regions of the ocean seeking out new discoveries in biology, geology, and archaeology. Nautilus is equipped with a team of remotely operated vehicles and high-tech mapping tools that allow it to conduct deep sea exploration to a depth of 13,000 feet. The project was founded in 2008 by Dr. Robert Ballard, the researcher known for finding the wreck of the Titanic and the German battleship Bismarck. In this video, Dr. Ballard talks about the science and the adventure that keeps Nautilus going and teaching us about the great unknown depths of our oceans.
STEM Expo - April 3, 2022
SCIENCE & ENGINEERING APPRENTICESHIP PROGRAM (SEAP) and NAVAL RESEARCH ENTERPRISE INTERNSHIP PROGRAM (NREIP) recently attended Sea-Air-Space 2022 along with 300 other exhibitors as well as U.S. military leaders, our member labs, and representatives of our industrial partners to share information and resources on STEM education. It was exhilarating to see all of the amazing new technology being developed and inspiring to see the motivated future scientists and engineers. Thanks to the host for a great event and everyone who came by to visit and see you all again at Sea-Air-Space 2023!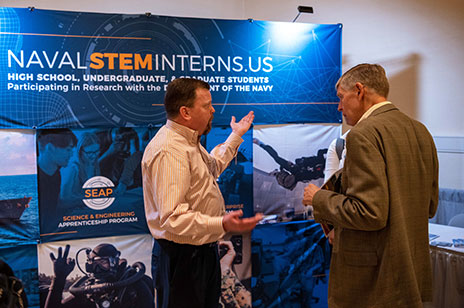 Student Spotlight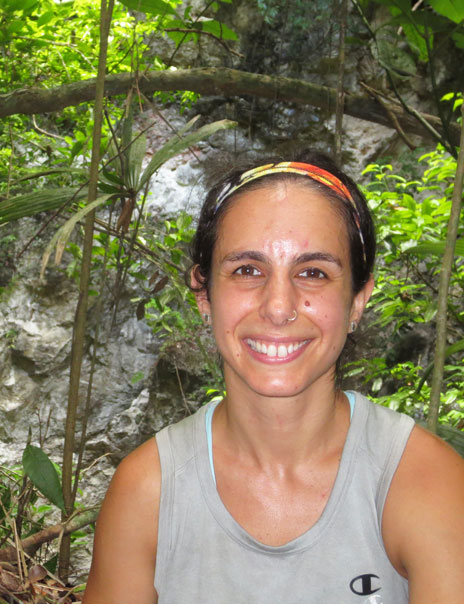 Leila Character was in Guatemala chopping through the tropical forest with a machete and trying to avoid the getting even more covered in bug bites than she already was. Character and her team were looking for caves at a Maya archaeological site with the hope of finding climate records. They would later correlate the climate to Mayan population demographics at the site.
"This sort of thing is fun, but also it's like miserable at the same time," she recalls about the trip. The team mostly couldn't find what they were looking for and she found herself wondering aloud if a computer could make the process more efficient.
Read More
Lab Profile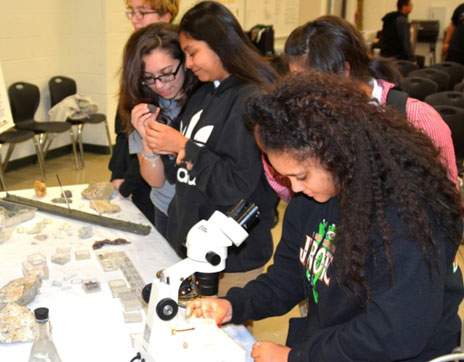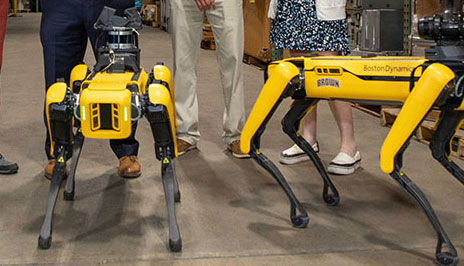 Naval Meteorology and Oceanography Command – NREIP and SEAP
Have you ever wondered what it would be to engage in work that delves into the intricacies of the ocean's floor and studies the mysteries of the cosmos? It's one of many things you'd be able to do as an intern at the Naval Oceanography enterprise — and, side note: it's co-located with NASA Stennis Space Center.
Naval Sea Logistics Center – NREIP
Being involved in robotic process automation or mining data for analytics seems like it can be an interesting way for an intern to spend their summer. It's what NREIP participants at the Naval Sea Logistics Center (NAVSEALOGCEN) are engaged in, among other innovative projects.
Read More